Neil Gaiman's latest novel, The Ocean at the End of the Lane, is a modern fairy tale that's sure to become a classic. I have extremely high expectations for Gaiman's work, as his American Gods is one of my favorite books, and I was not disappointed. The Ocean at the End of the Lane delivers everything a reader could want from a fantasy novel: adventure, mythological creatures both good and evil, mystery, suspense and a glimpse at worlds unknown.
The unnamed protagonist of the story is a man who travels to his childhood home for a funeral which leads him on a trip down memory lane. As he visits the Hempstock farm at the end of the lane, he begins to remember the adventure he had the spring he was 7 years old. Most of the story is told from the point of view of the 7 year old boy, curious and introspective, an avid reader. His life is simple: a younger sister, mother and father; his parents have fallen on hard times and have to rent out the boy's room to tenants to help pay the bills, and his mother has to begin working outside the home as well. This change in the family dynamic is what starts the adventure for the boy. (more…)
by Kate
Hello Readers! Must Have Books update! Here's a hint about one of the added books…
So I guess that's not a hint, but I've been working on adding some Must Have Books to our Must Have List for my readers, so check them out!  I know not everyone would think of having a graphic novel by Alan Moore next to a collection of the works of Jane Austen in their library, but I think one of the most exciting things about creating your own library is keeping it well-rounded and diverse.
I also believe that reading from a wide range of genres, authors and time periods truly helps a reader enjoy all books more. The more you have to compare a book to, or relate a story to, the richer the experience becomes.
In other Excellent Library news; I'm hoping to launch a Must Have Kids Books page very soon, so be ready for that, and as always, feel free to leave me suggestions for books to review or add to our Must Have lists.
Check out the updated list here and leave some suggestions from your excellent library in the comments section! Enjoy!
by Kate
Happy Monday everybody! Hope you all had a phenomenal weekend!
Looking at the NYT Best Sellers for the week of May 26th there are two debuts at the top of the list:
Dead Ever After by Charlaine Harris
This #1 debut is the last book in the much-loved Sookie Stackhouse series, Dead Ever After. Die hard fans have been less than thrilled with the last few books in the series but they obviously came out in force to see how Sookie's story ends. I'm sure I'll pick this one up before too long; I've read all the other books in the series!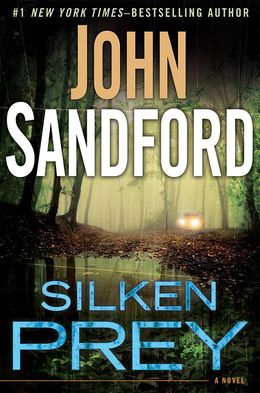 Silken Prey by John Sandford
Another installment of a beloved series takes the #2 spot on the NYT Best Sellers List this week with the latest Prey book from John Sandford, Silken Prey. Readers who enjoy thrillers with a side of political intrigue should enjoy this latest case for Lucas Davenport.
Finally, in a bit of book news that will have fantasy readers on the edge of their seats (more…)
by Kate