Happy Monday Readers! Let's talk about some book news!
Checking in with the NYT Bestseller list this week, the top 3 books are all wildly different, but all look like good reads from established authors.
#1 Dan Brown Inferno
Dan Brown's character Robert Langdon faces a new challenge, this one interlinked with the famous story by Dante.
#2 Khaled Hosseini And The Mountains Echoed


Hosseini, author of The Kite Runner steps out with a story about a brother and sister in Afghanistan. Hosseini's ability to write about the depths of childhood, tragedy and love is always gripping, so I hope to check out And The Mountains Echoed soon.
#3 Lauren Weisberger Revenge Wears Prada
 The much anticipated sequel to the bestseller The Devil Wears Prada, which was successfully adapted into a film, Revenge Wears Prada takes place ten years after the events of the first novel; I'm sure fans on the first novel and movie are hoping for a follow up film as well.
by Kate
Happy Monday everybody! Hope you all had a phenomenal weekend!
Looking at the NYT Best Sellers for the week of May 26th there are two debuts at the top of the list:
Dead Ever After by Charlaine Harris
This #1 debut is the last book in the much-loved Sookie Stackhouse series, Dead Ever After. Die hard fans have been less than thrilled with the last few books in the series but they obviously came out in force to see how Sookie's story ends. I'm sure I'll pick this one up before too long; I've read all the other books in the series!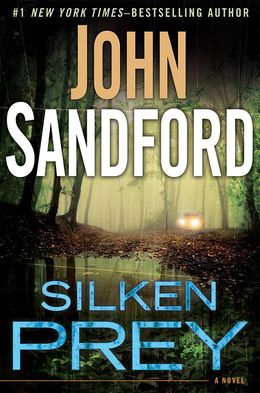 Silken Prey by John Sandford
Another installment of a beloved series takes the #2 spot on the NYT Best Sellers List this week with the latest Prey book from John Sandford, Silken Prey. Readers who enjoy thrillers with a side of political intrigue should enjoy this latest case for Lucas Davenport.
Finally, in a bit of book news that will have fantasy readers on the edge of their seats (more…)
by Kate
Good morning everyone! Here's what's selling this week …
12th of Never (Women's Murder Club) by James Patterson the 12th book in his Women's Murder Club series is the new #1 this week.
Look for upcoming reviews for these books from the NYT Best Sellers List:
For fantasy lovers this sneak peek over at Tor of the new book by Mark T. Barnes, The Garden of Stones (Echoes of Empire)

is an intriguing look at the first book in the series Echoes of Empires and if the excerpt is any indication the book promises to be filled with interesting characters, worlds and, of course, epic battles.
by Kate