Book News- 5/20/13
Happy Monday everybody! Hope you all had a phenomenal weekend!
Looking at the NYT Best Sellers for the week of May 26th there are two debuts at the top of the list:
Dead Ever After by Charlaine Harris
This #1 debut is the last book in the much-loved Sookie Stackhouse series, Dead Ever After. Die hard fans have been less than thrilled with the last few books in the series but they obviously came out in force to see how Sookie's story ends. I'm sure I'll pick this one up before too long; I've read all the other books in the series!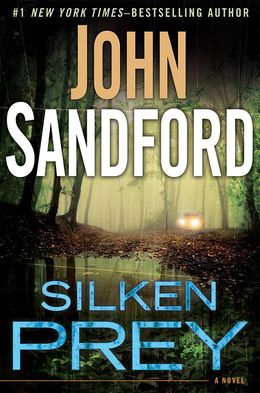 Silken Prey by John Sandford
Another installment of a beloved series takes the #2 spot on the NYT Best Sellers List this week with the latest Prey book from John Sandford, Silken Prey. Readers who enjoy thrillers with a side of political intrigue should enjoy this latest case for Lucas Davenport.
Finally, in a bit of book news that will have fantasy readers on the edge of their seats (until 2014…whomp, whomp) George R.R. Martin announced on his popular "Not a Blog" that his entry into an all-star author anthology has been sent off to the publisher. The cross-genre anthology "Rogues" looks pretty epic with these authors on board:
Check out the rest of the authors over at Martin's Not a Blog post!
Have a great week readers!
This entry was posted in Book News and tagged abercrombie, all star, anthology, beloved series, best sellers, book news, charlaine harris, fantasy readers, George R.R. Martin, gillian flynn, john sandford, lucas davenport, neil gaiman, political intrigue, prey, rogues by Kate